Within the database of the Greek State Archives, there are two rather odd, but also interesting music manuscripts at the Historical Archive "Iannis Vlachoiannis". I would like to thank Charis Kornaros who drew my attention to these manuscripts of the Archive.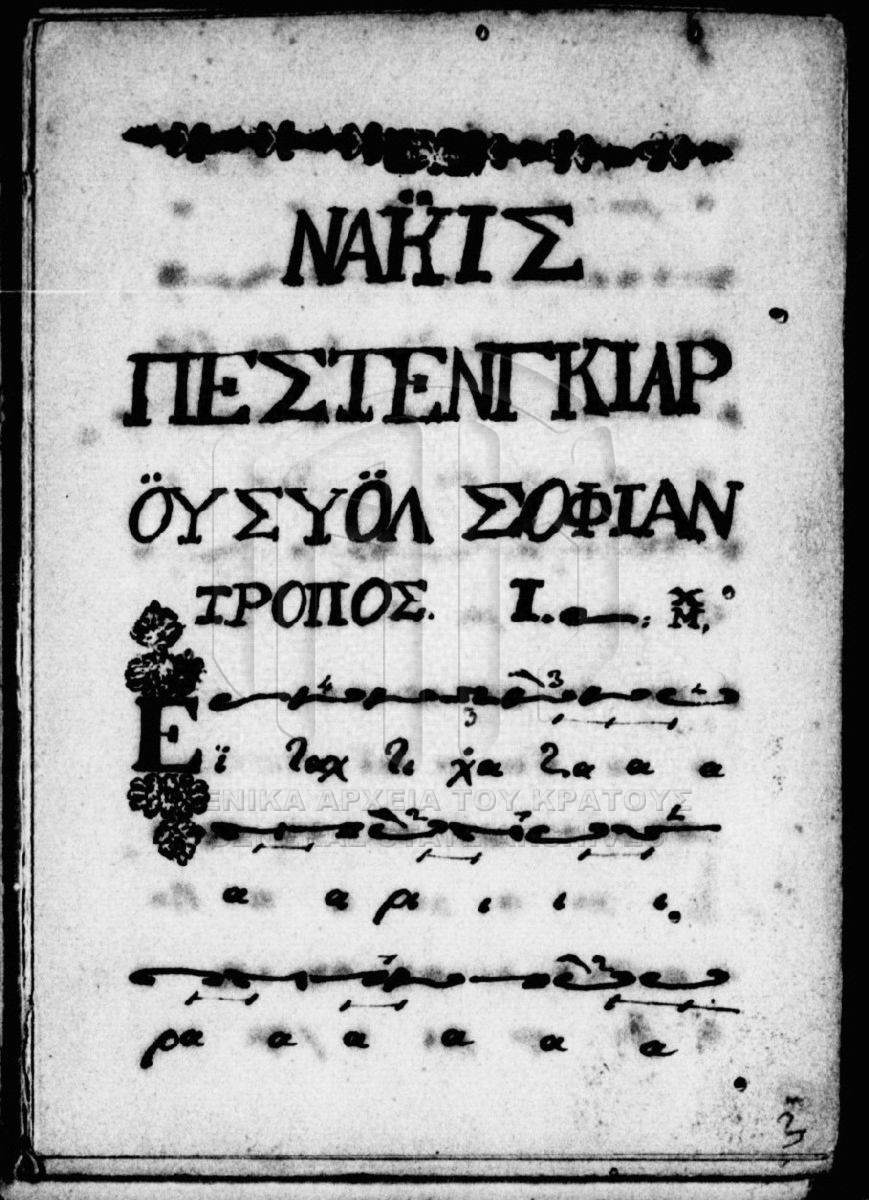 Nakis composed in makam bestenigâr and usûl sofyan (page 3 of the second manuscript)
About 1830 • Two handwritten Anthologies by different hands, the second evidently written by scribes of a circle around Georgios Lesvios and Ioannes Kapodistrias (1776-1831) who taught the notation system of Lesvios at a conservatory on the island of Aigina and at an orphanage in Athens. The collection has three parts (part two and three are a second manuscript with a separate pagination bound together with another one consisting the first part): (1) Anthology of Greek love songs transcribed according to the New Method (pp. 2-156, 127 reproduced pages, in fact, with many empty ones containing calculations or drawings), (2) Anthology of Ottoman Makam Music (8 vocal compositions about Ottoman Turkish verses) transcribed according to the Lesvian notation system (pp. 2-109), (3) 2 patriotic songs transcribed according to the Lesvian system (pp. 110-138).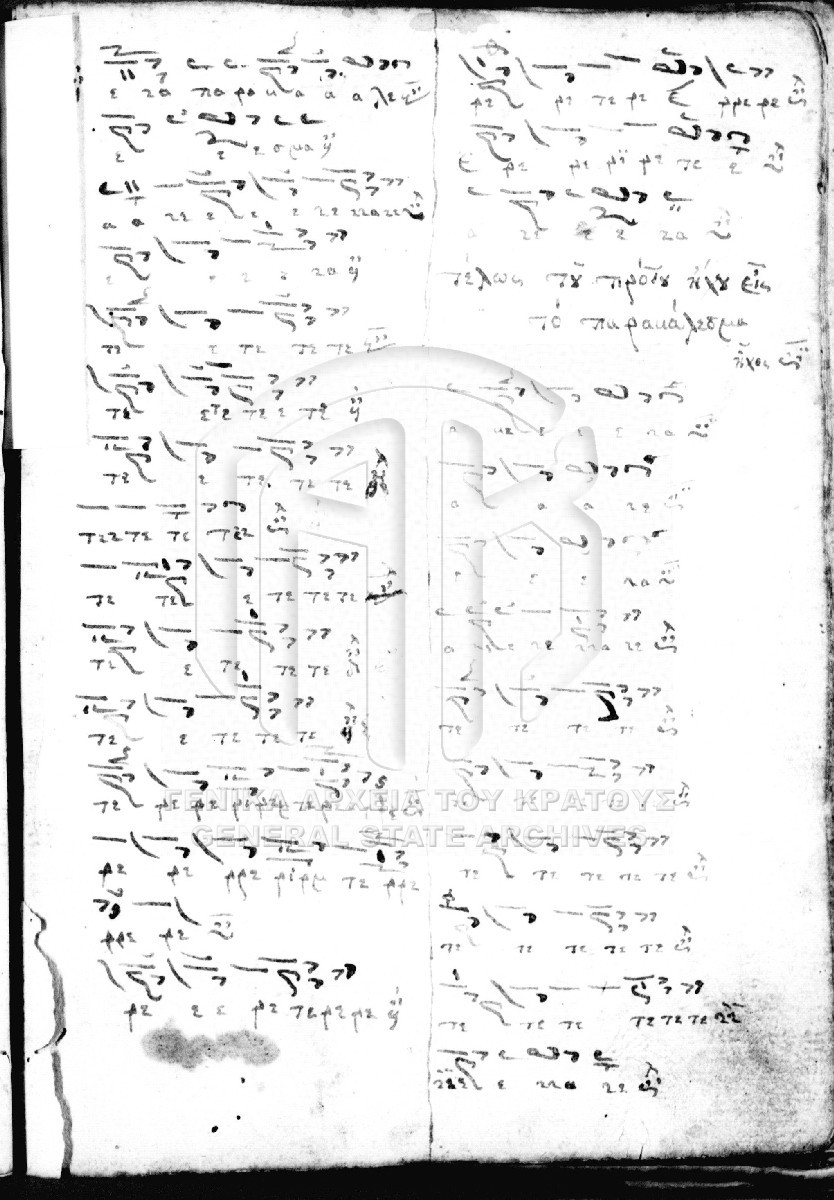 Mathemata about the great sign parakalesma by Kyrillos Marmarinos (p. 172)
After 1781 • Collection of various treatises (four books about drawing, anatomy, history, and astrophysical observatories) with various additions in parts by the same hand, among them music treatises and notated mathemata: mathemata about great signs (pp. 172-181), Erotapokriseis (dialogue treatise) paraphrased by Kyrillos Marmarinos, Archbishop of Tinos (pp. 182-192; 275-277 with mathemata on pp. 304-306), Ioannes Koukouzeles' Mega Ison ("Signs ordered according to the oktoechos by Mr. Ioannes Koukouzeles", pp. 198-201) with unknown exegesis (pp. 202-204); extracts from the treatises by Gabriel Hieromonachos (pp. 307-316) and Manuel Chrysaphes the Lampadarios "About phthorai" (pp. 316-322).